The Play Trail so far...
Davies White have been working closely with Surrey County Council and the Surrey Wildlife Trust to engage with the local community and the various established user groups to explore innovative ideas for the creation of a nature play trail at Newlands Corner.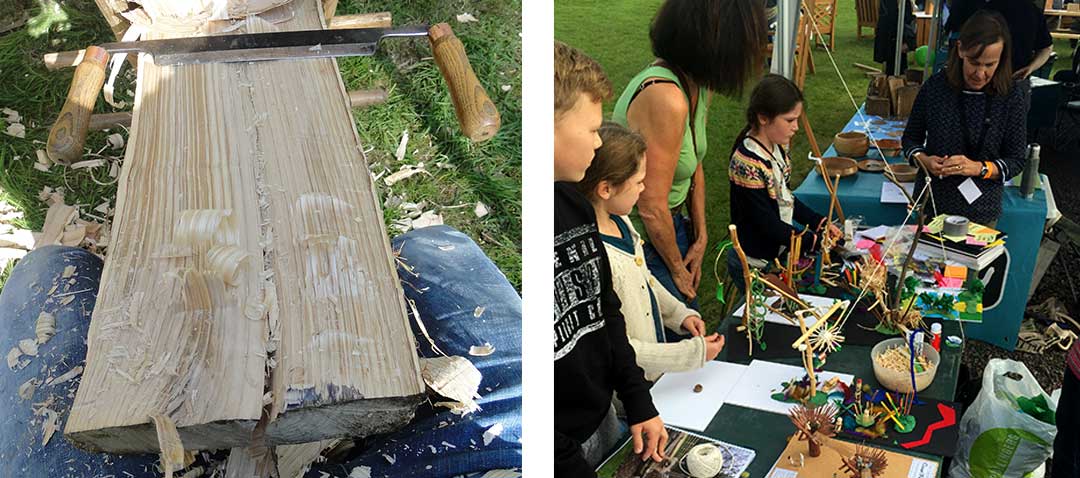 Our woodland craft engagement and model making workshops at Surreys Hill Wood Fair in October proved very popular. These workshops and the conversations with regular visitors to Newlands Corner have helped us gather ideas about how the area could be made more family friendly and playful.